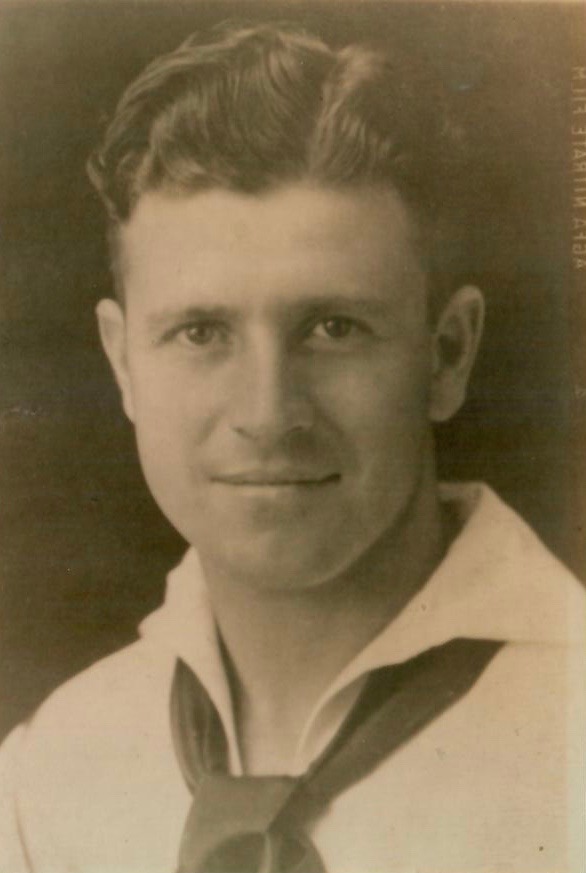 Contact Info
COX Nobel B. Harris
Killed in Action - Remains Never Recovered
Teen-ager Noble Burnice Harris was an expert marksman, and his family counted on him to hunt and bring home meat during the Great Depression.
The third of six children, he also was a track and field and basketball star at Fruitland High in Missouri, about four miles from the 100-acre family farm.
He enlisted in the Navy on Jan. 9, 1940 and was a coxswain on the U.S.S. Arizona when he was killed in the Japanese attack on Pearl Harbor, Dec. 7, 1941.
His youngest brother, Cecil, was eight when Mr. Harris joined the military. He revered his big brother and wrote to him. Mr. Harris would write back and also include Cecil's letter, corrected for grammar and spelling.
Noble and Cecil were the only two of the family's five brothers to graduate from high school.
Noble was born July 9, 1918, in Indiana, but the family soon moved to MIssouri.
Their father, George Harris, worked during the war at a munition factory in St. Charles, Missouri. Their mother, Goldie Monden Harris, "never could quite believe" that Noble had died. "She kept expecting him to walk up the road someday and come home," Cecil told his daughter, Crys, years later.
Sources: Special thanks to Crys Harris and her father, Cecil, for most of this information and for the photograph. Other sources were the Census and the Southeast Missourian newspaper. This profile was researched and written by Bobbi Jo Buel on behalf of the U.S.S. Arizona Mall Memorial at the University of Arizona.