MUS2c Ernest Hubert Jr. Whitson
Home /
MUS2c Ernest Hubert Jr. Whitson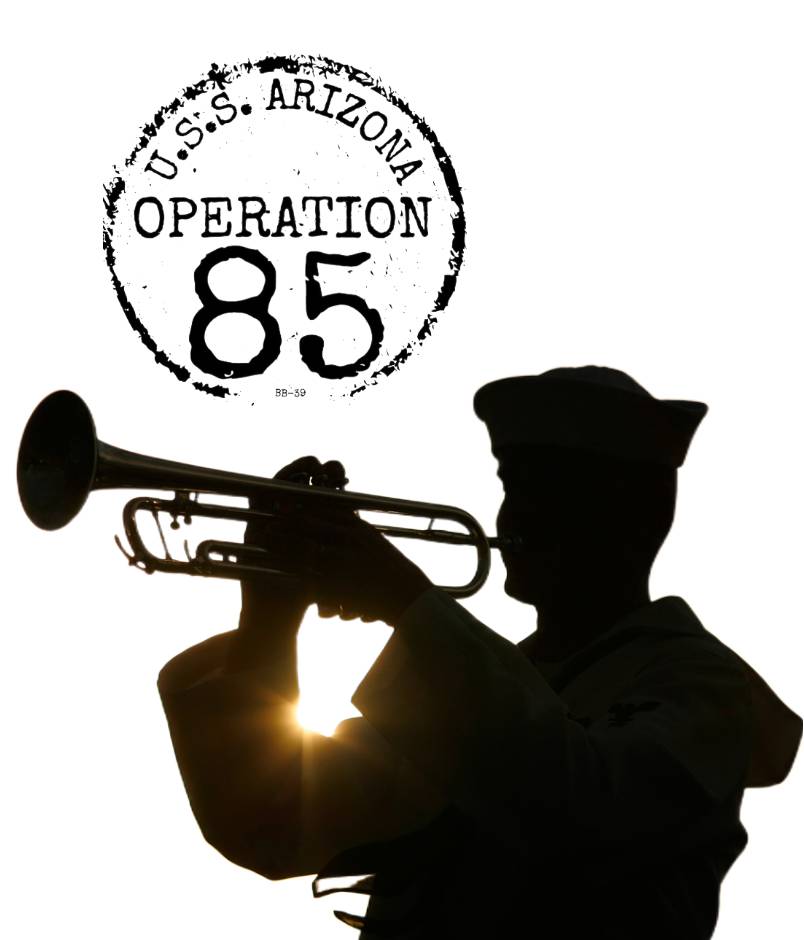 Rank:

Branch:

Home Town:

Date Of Birth:

Disposition:

Family DNA on File:
MUS2c Ernest Hubert Jr. Whitson
Days after his eldest son died in the Dec. 7, 1941 Japanese attack on Pearl Harbor, Ernest Hubert Whitson Sr. applied to be a crane operator at the Navy yard in Honolulu.
The World War I veteran had passed the physical exam and was waiting for his final job certification when the Navy telegram arrived on Dec. 21 informing the Cincinnati father and his wife, Elizabeth Tumey Whitson, that Ernest Junior, a musician and petty officer second class on the U.S.S. Arizona, was missing.
Mr. Whitson told a reporter for The Cincinnati Enquirer that he "felt everyone should do his part, and that was one way I can help."
He was in Hawaii by February when Mrs. Whitson received the official notice that their son was dead. A nurse, Mrs. Whitson then also moved to Hawaii, where the couple remained for at least two years.
Ernest Junior was born Aug. 10, 1918 in Louisville, Kentucky. A 1922 city directory said his mother was a practical nurse and his father a crane operator for the Louisville & Nashville Railroad.
It isn't clear when the family moved to Cincinnati, but by 1926 both parents were listed in the city directory, and Ernest Junior graduated from Cinncinati's Withrow High in 1936. Known as Ernie, he played in the orchestra and band. He then attended the Cincinnati Conservatory of Music.
The spring 1940 Census said he was living with his father and younger brother, Fred, and all three were working — Mr. Whitson as a grocery clerk, Ernest Junior as an office clerk for a piano manufacturer, and Fred as a dairy store clerk. Between them they earned $1,636 in 1939 — a good sum in the Great Depression equal to almost $32,000 in 2022 dollars.
Ernest Junior enlisted in the Navy on Feb. 28, 1941. He was accepted into the Navy School of Music in Washington, D.C., and became a member of the Arizona's band. He played bass horn and string bass.
All 21 band members were killed when they rushed to their battle station in the ammunition hoist below turret 2 and above the black powder magazines that a Japanese bomb ignited, destroying the battleship.
His brother became a Marine corporal and served in the South Pacific, where he was wounded in 1943. He died in 1964.
---
Sources: The Cincinnati (Ohio) Enquirer; World War II draft registration cards; Louisville, Kentucky, city directory; Census; Navy muster roll; 1936 Withrow High School yearbook; gravemarker at Saint Joseph New Cemetery in Cincinnati; "USS Arizona's Last Band," by Molly Kent; "At 'Em Arizona," the ship's newspaper. Yearbook photograph. This profile was researched and written on behalf of the U.S.S. Arizona Mall Memorial at the University of Arizona.
NOTE: If you are a family member related to this crew member of the U.S.S. Arizona, or have additional information, pictures or documents to share about his life or service to our county please contact us through our 
FAMILY MEMBER SUBMISSION FORM.