MATT2c Floyd Baxter Jones
Home /
MATT2c Floyd Baxter Jones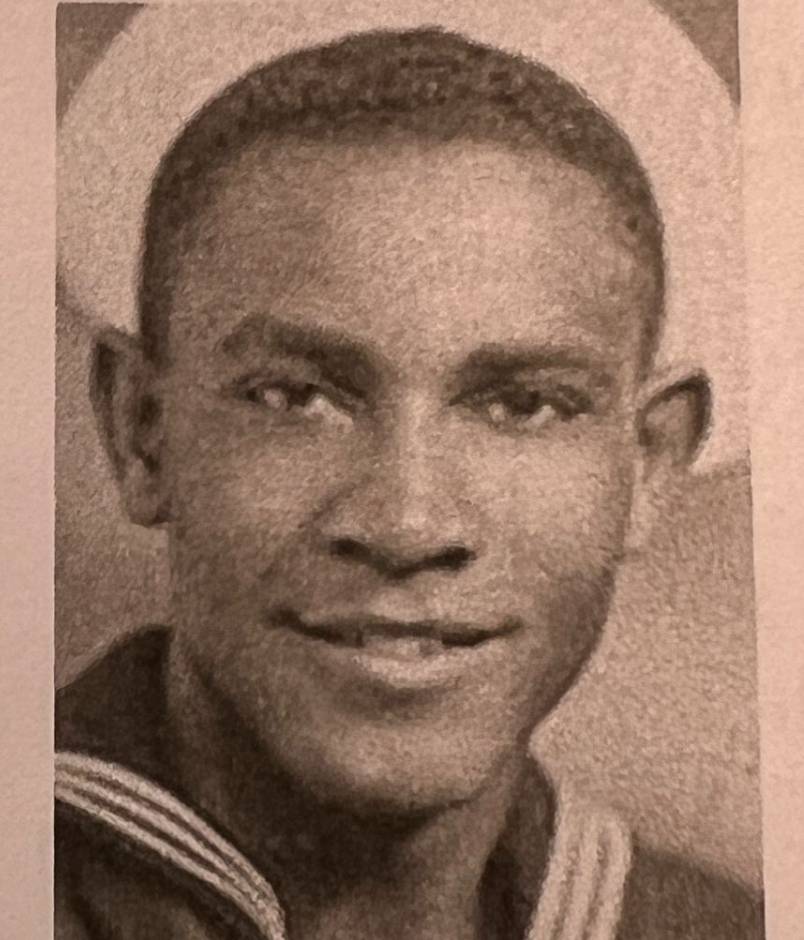 Rank: Mess Attendant 2nd Class

Serial No: 274-35-59

Branch: US Navy

Home Town: Shreveport, LA

Date Of Birth: December 15, 1920

Disposition: Unrecovered

Family DNA on File: NO
MATT2c Floyd Baxter Jones
Shreveport, Louisiana brothers Harry Jones and Floyd Baxter Jones enlisted in the Navy because they needed work. But as black men, their opportunities were limited.
Floyd, born Dec. 15, 1920, enlisted in October 1938 in the Messman branch of the Navy. A messman cooked, cleaned and performed other services. No matter their ability, a messman could not advance higher than petty officer first class as a cook or steward for officers. Other jobs had been out of bounds since the Wilson Administration.
Harry, born April 11, 1918, enlisted in January 1941 in a segregated Army unit.
"Floyd knew — and so did I — the conditions," Harry told The (Shreveport) Times in 1991. "What we had to do, we did. He didn't complain. He didn't expect any big changes to come about in that time."
Floyd was a mess attendant second class on the U.S.S. Arizona when he was killed in the Japanese attack on Pearl Harbor, Dec. 7, 1941. Harry survived World War II, serving until June 1945. Fifty years later, Harry, a retired postal carrier, said he thought about his brother "all the time" and wondered "Why did I survive?" Harry died in 2001.
Floyd and Harry were the sons of William Jones, a truck driver, and Beatrice Kennon Jones, a homemaker. She died in 1929. Both sons graduated from Central Colored High School in Shreveport.
They delivered newspapers, played an old saxophone, and dreamed of becoming jazz stars like Count Basie or Duke Ellington, Harry said. Floyd was also a boxer, and good enough to represent the Arizona in matches in the 135-pound weight class.
Their father spoke with a reporter after he learned of his son's death. "I don't know how I feel about losing Floyd," the visibly distraught man said, "but I know we've got to win this war."
American Legion Post 525 was named in memory of Mr. Jones and another local African-American man who died in the war. It closed in 2002 but was restarted in 2011 by an ROTC student from a military family.
---
Sources: The Times of Shreveport, Louisiana; Louisiana death records; Navy muster rolls. U.S. Department of Veterans Affairs; Louisiana death index. This profile was researched and written on behalf of the U.S.S. Arizona Mall Memorial at the University of Arizona.
NOTE: If you are a family member related to this crew member of the U.S.S. Arizona, or have additional information, pictures or documents to share about his life or service to our county please contact us through our 
FAMILY MEMBER SUBMISSION FORM.