MUS2c Jack Leo Scruggs
Home /
MUS2c Jack Leo Scruggs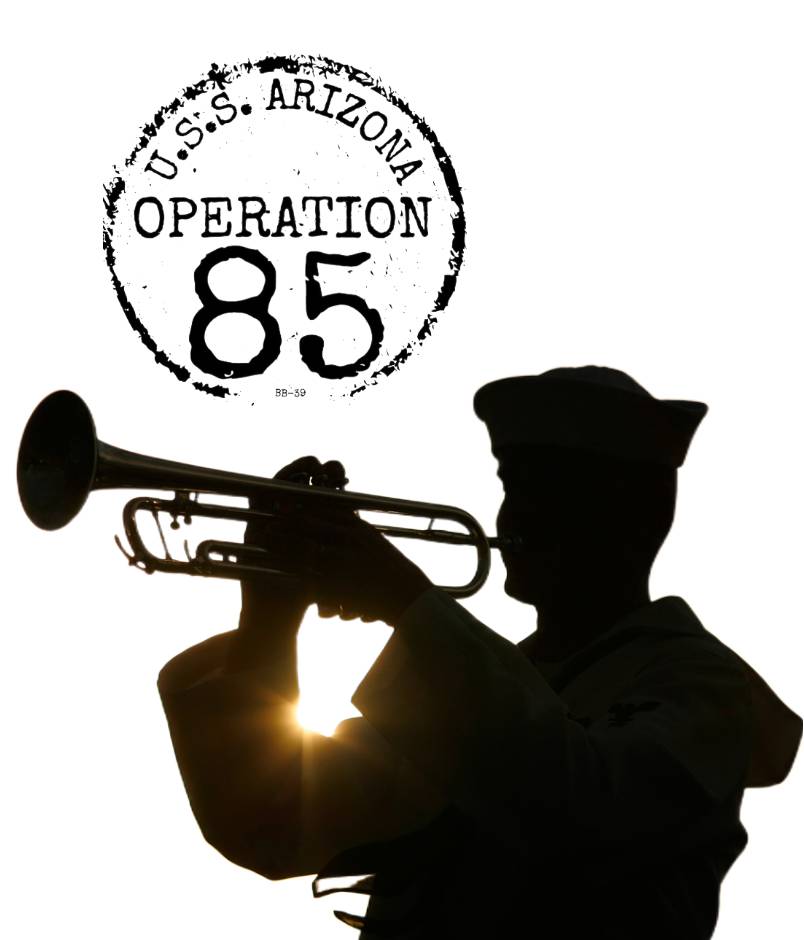 Rank:

Branch:

Home Town:

Date Of Birth:

Disposition:

Family DNA on File:
Music "reigned" the life of Jack Leo Scruggs, his mother recalled after his death. "His school work, his hobbies, his friends — all revolved about music."
Mr. Scruggs was a musician and petty officer second class on the U.S.S. Arizona when he was killed in the Japanese attack on Pearl Harbor, Dec. 7, 1941. All 21 men in the band died after they rushed to their battle station in an ammunition hoist under the 14-inch guns of the No. 2 turret near where a Japanese bomb ignited the battleship's forward magazines of black powder, destroying the ship.
Mr. Scruggs, nicknamed Scrooge, was born March 9, 1919 at Hanford, California south of Fresno. His father, Henry Paul Scruggs, was a fruit farmer, and his mother, Elsie Condley Scruggs, a homemaker. The family soon moved west to nearby Armona, then 90 miles south to Taft, a booming oil town near Bakersfield.
The father eventually went to work for Midway Fishing Tool Co. but about 1932 was transferred to Long Beach, California, thus another new home.
Jack graduated from Wilson High School in 1937, where he played in the school band and orchestra. He also played in the Grace Methodist Church orchestra. He played piano, trombone, and accordion.
Mr. Scruggs attended Long Beach Junior College before enlisting in the Navy in December 1940. He went to the Navy's music school in Washington, D.C., and then was assigned to the Arizona in May 1941.
He played his instruments, sang, and wrote arrangements for the band. He once played "Happy Birthday" on the accordion for Inez Kidd, the wife of Rear Admiral Isaac Kidd, the senior officer killed on the battleship.
Mr. Scruggs' body was recovered and buried in an unmarked grave in Hawaii during the war. It was returned to the mainland in 1950. He was honored at a memorial service on Jan. 7 at Sunnyside Memorial Park in Long Beach.
---
Sources: the Long Beach (California) Independent and the Press-Telegram; San Luis (California) Obispo Telegram-Tribune; Census; Navy muster roll; the book "USS Arizona's Last Band" by Molly Kent.
This profile was researched and written on behalf of the U.S.S. Arizona Mall Memorial at the University of Arizona.
NOTE: If you are a family member related to this crew member of the U.S.S. Arizona, or have additional information, pictures or documents to share about his life or service to our county please contact us through our
FAMILY MEMBER SUBMISSION FORM.