MUS2c James Harvey Sanderson
Home /
MUS2c James Harvey Sanderson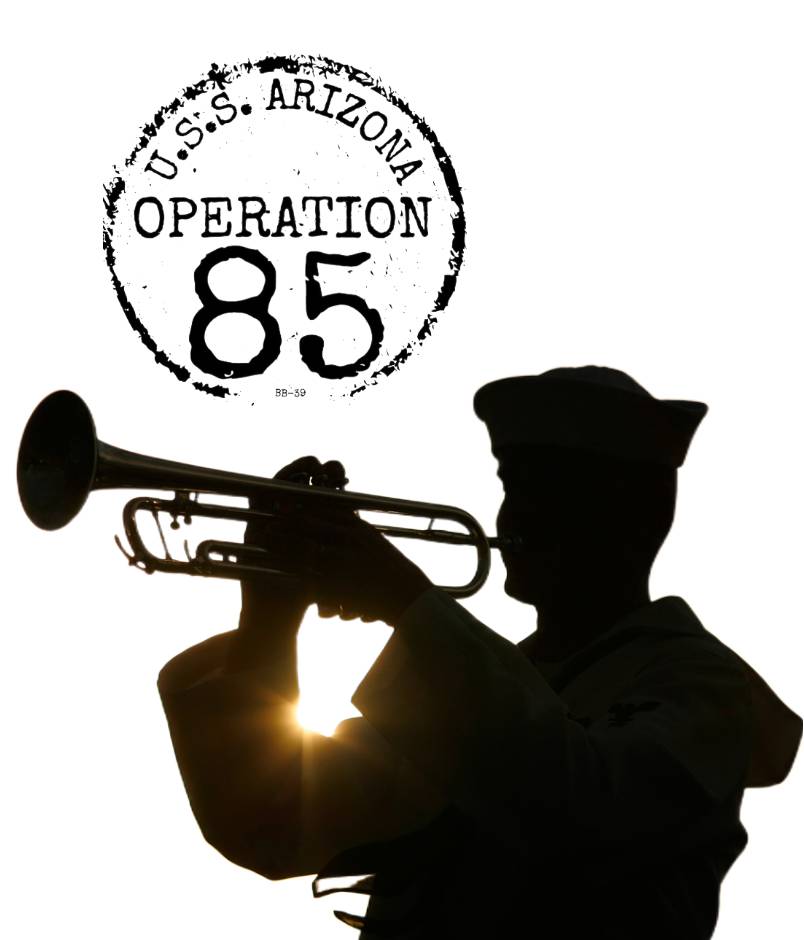 Rank:

Branch:

Home Town:

Date Of Birth:

Disposition:

Family DNA on File:
MUS2c James Harvey Sanderson
James Harvey Sanderson began playing the clarinet in grade school, and by the time he was 15 he was performing all around Tulare County, California north of Bakersfield.
Newspapers and other sources reported his appearances at the annual meeting of the Lindsay Chamber of Commerce, at the city park in Tulare, at the high school in Exeter, on the radio, and elsewhere. He was a two-time California clarinet champion, representing Lindsay High School.
Harvey, as he was known, also played football, ran track, and was a class officer. He graduated in 1937, attended nearby Porterville Junior College, and then enlisted in the Navy in November 1940. He studied at the U.S. Navy School of Music in Washington, D.C. and was assigned to the band of the U.S.S. Arizona. He played clarinet and saxophone. Bandmates called him Sandy.
Mr. Sanderson was a musician and petty officer second class when he and all 20 of his bandmates were killed in the Japanese attack on Pearl Harbor, Dec. 7, 1941. Their battle station next to the band room was passing ammunition up to the 14-inch guns in turret number two.
He was born Feb. 13, 1920 in Lindsay to James H. Sanderson, a citrus grower, and Anna Dowling Sanderson, a homemaker. The parents were Canadian immigrants.
The elder Mr. Sanderson, who had been ill for a year, died six days before his son. A cable with that sad news was sent to Harvey in Hawaii but it was returned unclaimed. A local newspaper reported that he did learn of the death the night before his own when he met up with two other Lindsay men in Honolulu. One of them had received a letter from home that told of the death. They assumed the son knew, and expressed their condolences.
---
Sources: The Fresno (California) Bee; the Visalia (California) Times-Delta; the Tulare (California) Advance-Register; unidentified newspaper clippings; 1937 Lindsay High School yearbook; Census; Navy muster roll; California birth index; "At 'Em Arizona," the ship's newspaper. This profile was researched and written on behalf of the U.S.S. Arizona Mall Memorial at the University of Arizona.
NOTE: If you are a family member related to this crew member of the U.S.S. Arizona, or have additional information, pictures or documents to share about his life or service to our county please contact us through our
FAMILY MEMBER SUBMISSION FORM.