S2c Louis Duffie Nichols
Home /
S2c Louis Duffie Nichols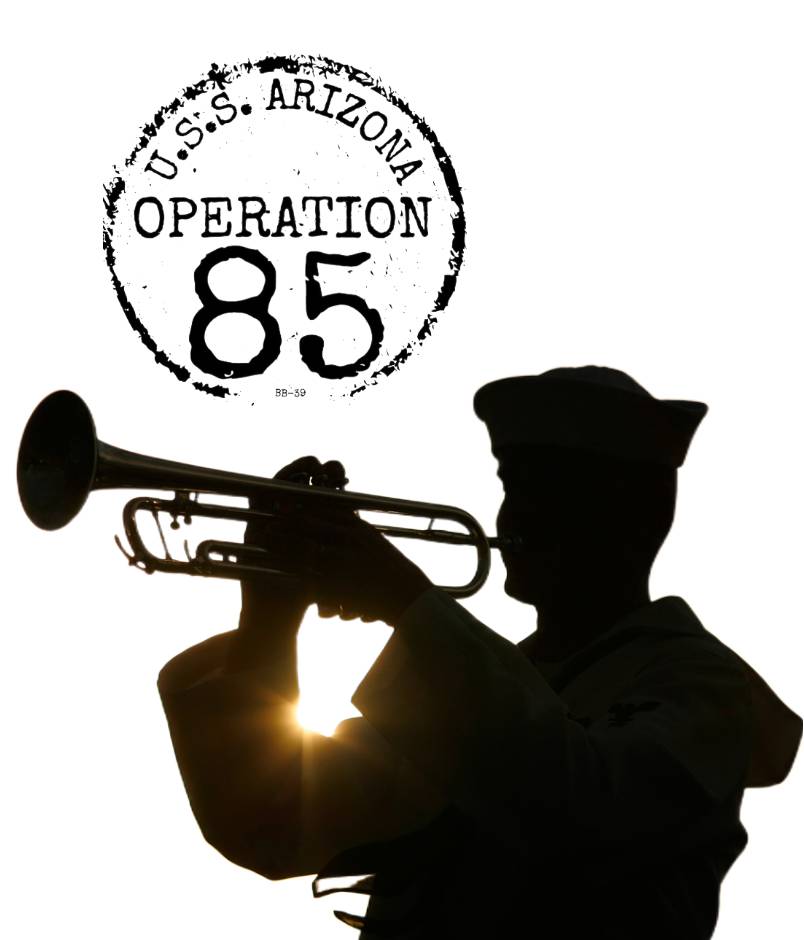 Rank:

Branch:

Home Town:

Date Of Birth:

Disposition:

Family DNA on File:
Three young men from Fayette County in northwest Alabama were killed on the U.S.S. Arizona in the Japanese attack on Pearl Harbor — brothers Louis Duffie Nichols and Alfred Rose Nichols, and James Theron Black.
Alfred and Theron, as he was known, were two years apart in age and attended Fayette County High School. The county had a population of less than 22,000, so they may have known each other before going aboard the Arizona.
The Nichols brothers had a difficult childhood. The elder, known as Duffie, was born June 19, 1919 and Alfred on Nov. 23, 1921. Their father, Louis Nichols, farmed about 200 acres and their mother, Mary Willingham Nichols, was a homemaker. He killed her and then himself at their home in July 1929 with the younger of their nine children present.
Duffie and Alfred went to live with their oldest brother, who was married and also a farmer with a young family of his own. The brother's wife fell ill and died in May 1938.
By the time of the spring 1940 Census Duffie was living with a sister and her family in the county seat, Fayette, population 2,668. He had completed 4th grade and was working as a laborer at a cotton mill — a job for which he'd earned $240 for 20 weeks of work the previous year. Alfred was living with another sister and her husband, also in the town of Fayette. He was still in high school.
Alfred enlisted in the Navy on Oct. 5, 1940, and was a seaman first class when he was killed on Dec. 7, 1941. Duffie enlisted on Feb. 7, 1941 and was a seaman second class when he died.
An older sister, Vista, published a poem in the local newspaper on the 6th anniversary of their deaths. It said:
"No pen can write, no tongue can tell,
Our sad and bitter loss.
But God above has helped so well,
To bear our heavy cross.
"Our lives have never been the same,
Our homes are lonely still.
We some times can not understand,
Why such should be God's will.
"Our hearts still ache with sadness,
Our eyes shed so many tears.
Only God knows how much we miss you,
At the end of six long years.
"You are gone, but not forgotten,
You are free from care and pain.
This world would seem like heaven,
If we had you both back again."
A younger brother, Ralph, served in the Navy from 1944 to 1945.
The other Fayette man killed on the Arizona, Theron Black, was born May 31, 1921. His father, Ellis Black, was a teamster at a sawmill and later a farmer. His mother, Cora Bynum, was a homemaker. The family included seven children.
The 1940 Census said the son was still in high school. He enlisted in the Marines on June 19, 1941, and was a private when he was killed. There's a cenotaph in his memory at Shady Grove Nazarene Church Cemetery in Fayette County.
A younger brother, Roy, served in the Navy from 1944 to 1946.
The town of Fayette honored its three Arizona men with a parade, memorial service, and war bond drive in June 1942. The local newspaper reported that more than 2,000 people attended. The ceremony also honored a fourth man, Charles Braxter South, who was born in the area but left when he was orphaned at age 10.
A Veterans of Foreign Wars post was organized in Fayette in 1946 and named in honor of Mr. Black and the Nichols brothers.
---
Sources: the Fayette (Alabama) Banner; The Fayette County Times; family obituaries, cenotaph and grave markers; Census; Navy and Marine muster rolls; Fayette County High School yearbook; Department of Defense. Marine photo of Mr. Black. This profile was researched and written on behalf of the U.S.S. Arizona Mall Memorial at the University of Arizona.
NOTE: If you are a family member related to this crew member of the U.S.S. Arizona, or have additional information, pictures or documents to share about his life or service to our county please contact us through our 
FAMILY MEMBER SUBMISSION FORM.