FC3c Robert Tyson
Home /
FC3c Robert Tyson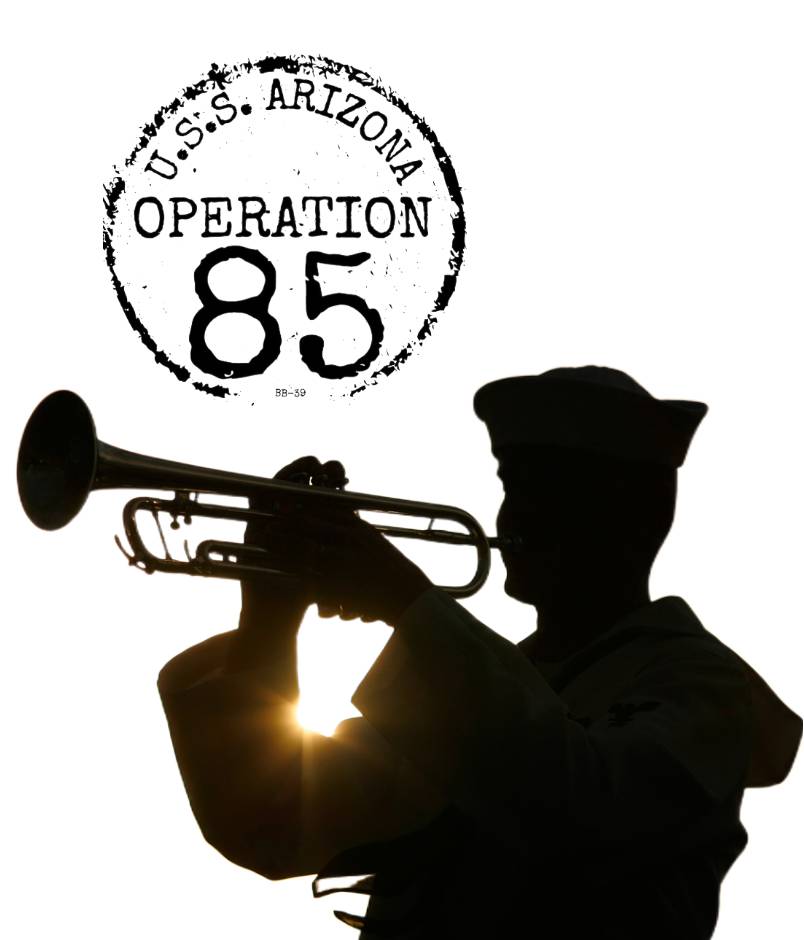 Rank:

Branch:

Home Town:

Date Of Birth:

Disposition:

Family DNA on File:
Raymond Emery Tyson left a job working for a light and power plant to enlist in the Navy on June 4, 1940. But he joined under the name of his cousin Robert Tyson.
He signed up using a false name for two reasons. No. 1, he was looking for a better job opportunity. No. 2, the Navy wasn't after recruits of his "advanced" age and with a family. He was 29. In April 1940, he and his wife, Wilma Pollard Tyson, were living with her elderly widowed mother. Combined, the young couple earned $1,176 in 1939 (about $22,700 in 2022 dollars) — he at the power plant and she as a saleslady at a general store. They had a baby on the way.
So with the permission of his cousin, born in 1918 and single, Raymond Emery Tyson enlisted as Robert Tyson but born a year earlier: Aug. 18, 1917. The actual Robert Tyson enlisted in the Marines in September 1940.
By the fall of 1941, both men were on ships based at Pearl Harbor — Raymond Emery, always known as Ray, on the battleship U.S.S. Arizona and Robert on a heavy cruiser, the U.S.S. Chicago.
Ray was a fire controlman and petty officer third class when he was killed in the Japanese attack on Pearl Harbor, Dec. 7, 1941. Robert's ship was at sea that day but returned to Pearl Harbor by the end of the month.
Ray Tyson was survived by his widow, an Oak Grove resident he married in June 1936 in Arkansas, and by their baby daughter, Katherine Rae Tyson.
He was born Nov. 7, 1910 in Louisiana to Emery Tyson, a farmer, and Lizzie Bennett Tyson, a homemaker. The family lived near Oak Grove, 1910 population 398, in far northeastern Louisiana, and he attended Forest High School south of Oak Grove, where he excelled at football. By 1940 Oak Grove had grown to 1,654 residents. It was the seat of West Carroll Parish.
It isn't clear when the family clarified the confusion about his name, but it wasn't until long after the war. His cousin Robert served in the Marines until November 1946.
A cenotaph with the correct full name was dedicated in December 2009 at Redwing Cemetery in Oak Grove with the note that he will be "forever honored as Robert Tyson."
---
Sources: The Times of Shreveport, Louisiana; The West Carroll Gazette of Oak Grove, Louisians; Census; Navy and Marine muster rolls; Arkansas marriage index; Robert Tyson grave marker;  WWII draft card; cenotaph at Redwing Cemetery. This profile was researched and written on behalf of the U.S.S. Arizona Mall Memorial at the University of Arizona.
NOTE: If you are a family member related to this crew member of the U.S.S. Arizona, or have additional information, pictures or documents to share about his life or service to our county please contact us through our 
FAMILY MEMBER SUBMISSION FORM.