F1c Russell Otto Seaman
Home /
F1c Russell Otto Seaman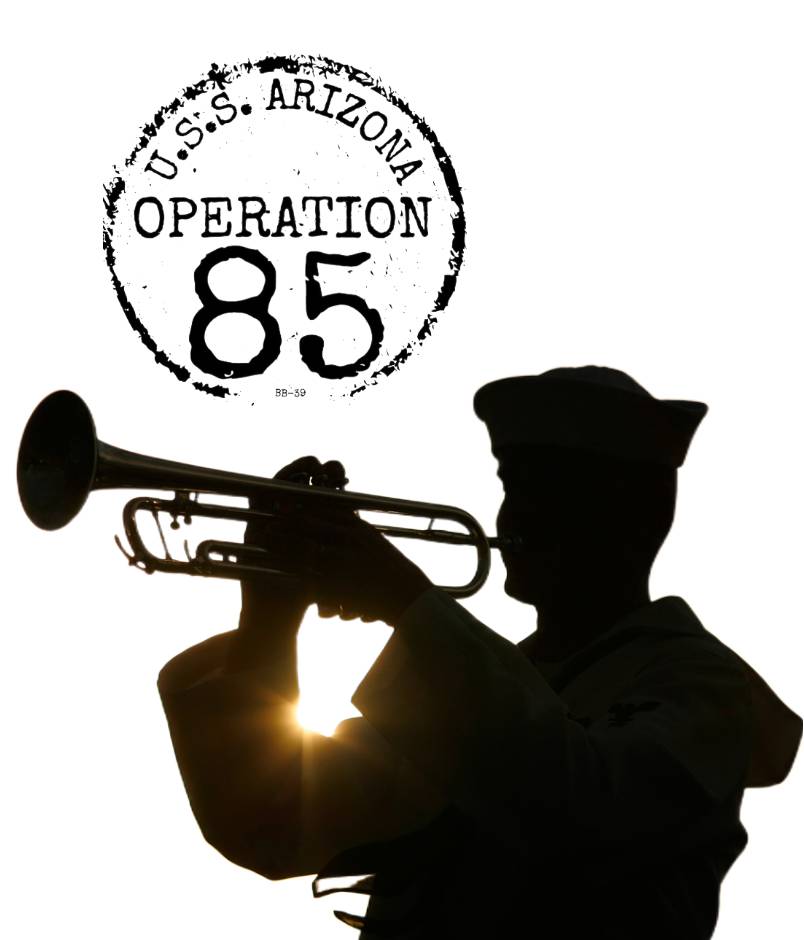 Rank:

Branch:

Home Town:

Date Of Birth:

Disposition:

Family DNA on File:
Russell Otto Seaman graduated from Fairfield High School 50 miles south-southeast of Iowa City in 1935 in the depths of the Depression. He worked for the Civilian Conservation Corps, a federal jobs program, for nearly two years, then landed a job at the Louden Machinery Co., which made everything from barns to monorails to carry equipment inside factories. He enlisted in the Navy on Oct. 18, 1939.
By January, he was on the U.S.S. Arizona. His brother James Aubry Seaman, older by two years, joined the Navy in March 1940 and by October he, too, was on the Arizona. But Aubry, as he was known, did not want to be on a battleship and sought a transfer. He got one, leaving for the Naval Air Station in Jacksonville, Florida, in April 1941.
Aubry wanted his little brother to transfer as well, but Russell stayed on the Arizona. He was a fireman first class when he was killed in the Japanese attack on Pearl Harbor, Dec. 7, 1941.
Aubry made the Navy his career, serving 20 years as an engine mechanic.
Russell was born Oct. 22, 1917 on a farm near Ashton, Missouri. The family moved to Fairfield, Iowa, when he was 13, right at the start of the Depression.
The high school yearbook shows that Mr. Seaman played the role of grandpa in the senior class play, "Skidding," described as "a story of trying days for the Hardy family." He was on the honor roll and competed in the state Scholastic Meet. He also played the cornet — an instrument still in the family's possession as of 2019.
The youngest of the eight Seaman children, William, was eight when his brother was killed and he did not immediately understand why his mother was crying when they heard about the attack on Pearl Harbor.
But William had decided before then that he would join the Navy one day. He saw his brothers in their uniforms and they had given him a child's-size uniform. He enlisted in the Navy right after he graduated from high school in 1951.
William has another powerful connection to his older brothers. He was two when their mother, Lillian May Johnson Seaman, divorced George William Seaman. She was awarded custody of the children, but the father snatched William and took him to Oklahoma City. Just before William turned five, his big brothers drove from Iowa in a 1929 Ford Model A and snatched him back.
Reflecting many years later, William said his brothers most likely enlisted in the Navy because it was their best chance to better themselves at a time when it was hard for young men to find work. He said Russell sent money home to help his mother care for younger siblings. She surely needed it. The 1940 Census showed Mrs. Seaman and her three eldest daughters, ages 15 to 19, all working full-or part-time in private homes or as waitresses. The four of them earned $391 in 1939 to support a household of seven.
A large crowd gathered at a memorial service at the high school auditorium in March 1942 to honor Russell. The multiple groups included Girl Scouts in uniform.
Mr. Seaman's body was never recovered and remains on the sunken Arizona along with an engagement ring he purchased for a woman he met when the ship was at Bremerton, Washington for repairs in late 1940 and early 1941. After his death she became a Methodist missionary but never married.
---
Sources: Special thanks to William Seaman for most of the information in this profile. Other sources include: the Fairfield (Iowa) Daily Ledger; Fairfield High yearbook; US Census; Missouri birth certificate; WWII service compensation application.
This profile was researched and written on behalf of the U.S.S. Arizona Mall Memorial at the University of Arizona.
NOTE: If you are a family member related to this crew member of the U.S.S. Arizona, or have additional information, pictures or documents to share about his life or service to our county please contact us through our
FAMILY MEMBER SUBMISSION FORM.