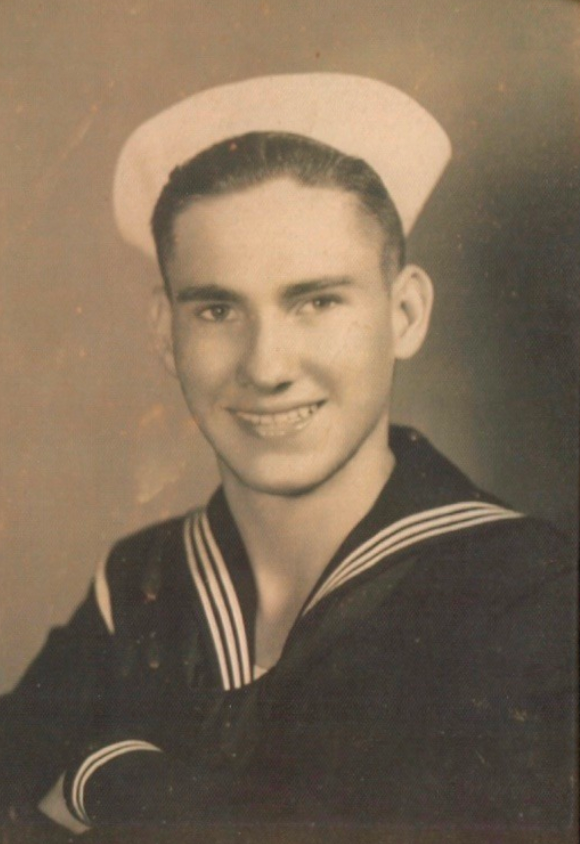 Contact Info
S1c Ted W. Hampton Jr.
Killed in Action - Remains Never Recovered
Ted W. Hampton Jr., was born April 27, 1922, to Ted W. Hampton Sr., an electrical engineer, and Flossie Coplin Hampton, a homemaker, in Okemah, Oklahoma. It was then a booming oil town in the central part of the state.
Ted attended school in Okemah and was active in the marching band. He was known throughout the school system as the "whistler," and frequently whistled at school assemblies.
Ted attended high school and graduated from Subiaco Academy, a private Jesuit boarding school in Arkansas, with his younger brother, Fred. Following Subiaco, Ted enlisted in the Navy on Aug. 6, 1940, and was a seaman first class when he was killed in the Japanese attack on Pearl Harbor, Dec. 7, 1941.
Fred joined the Army following the attack and served in World War II as a medic in the Pacific. Fred also served in the Korean conflict with the U.S. Air Force, then returned to Japan. He served in the military until 1963.
Ted was preceded in death by his mother in 1935.
The leader of the Boy Scout troop to which Ted Hampton belonged told the Okemah Daily Leader that "you can't say too many things about Ted. He was a swell fellow, a good Scout and was well liked by all who knew him."
Source: Many thanks to Jana L. Mott, Ted's niece, for researching and writing this profile. She also provided the photograph, which Ted had taken in San Diego and gave to his family. Special thanks, also, to volunteers at the Okfuskee County Historical Society in Okemah for sharing their files. Other sources: Oklahoma Historical Society; the Okemah (Oklahoma) Daily News. This profile was researched and written on behalf of the U.S.S. Arizona Mall Memorial at the University of Arizona.