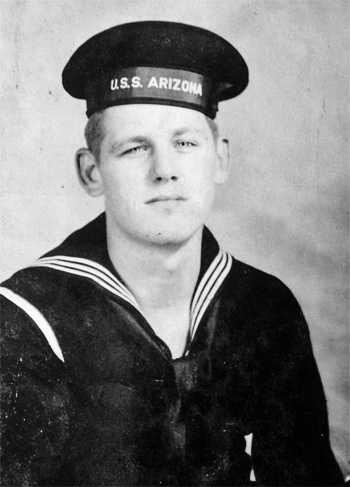 Contact Info
SC3c Avis Boyd Putnam
1922 - December 7, 1941
Avis Boyd Putnam was born in 1922 or 1923 in Oklahoma. His mother, Octavia Briscoe Putnam, was a homemaker and his father, Nomer Putnam, a watchman.
By 1930 the family had moved to Alabama, where the mother and two of Avis's three brothers were born. They moved again, to the Houston, Texas, area, by 1935.
The spring 1940 Census said Avis had completed 6th grade and was still in school. The father was a foreman at a paper mill and the two older brothers worked at an oil refinery.
Avis enlisted in the Navy on Aug. 1, 1940. He was a ship's cook third class on the U.S.S. Arizona when he was killed in the Japanese attack on Pearl Harbor, Dec. 7, 1941.
His two older brothers also served in World War II — Lon in the Marine Corps and Clifton in the Army.
Sources: Census; Navy muster roll; graver markers; Texas death certificate. This profile was researched and written by Bobbi Jo Buel on behalf of the U.S.S. Arizona Mall Memorial at the University of Arizona.