F3c Thomas Steger Sanford
Home /
F3c Thomas Steger Sanford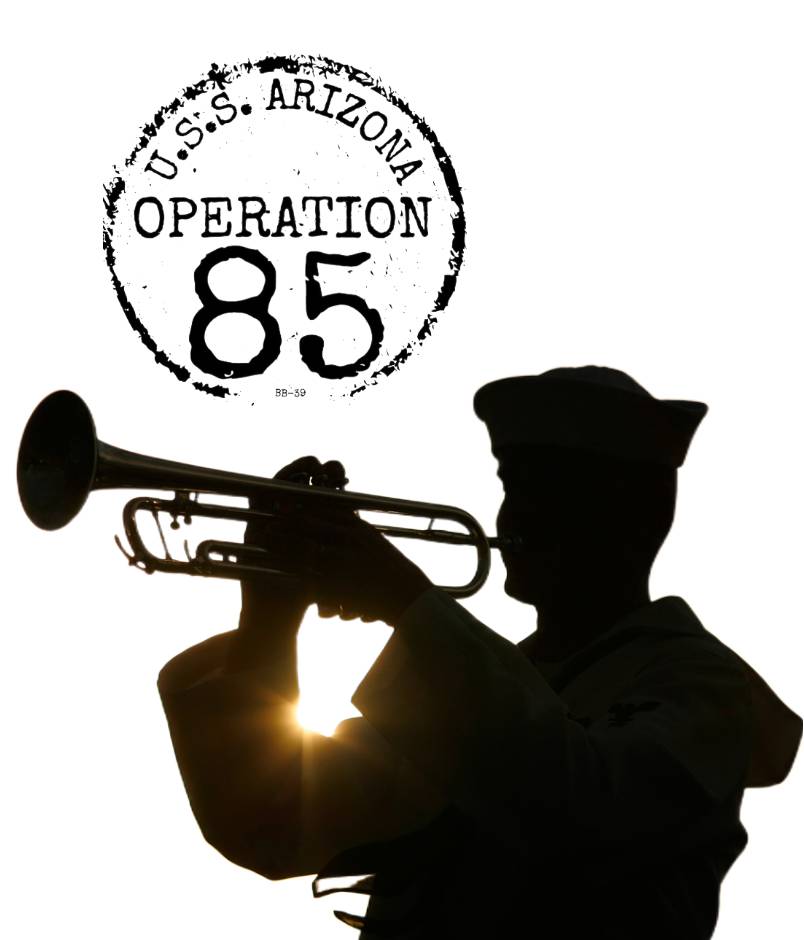 Rank:

Branch:

Home Town:

Date Of Birth:

Disposition:

Family DNA on File:
F3c Thomas Steger Sanford
Thomas Steger Sanford left Tuscumbia in northwest Alabama to enlist in the Navy in October 1940.
He went aboard the U.S.S. Arizona, then moored at the Puget Sound Navy Yard in Bremerton, Washington, on Dec. 4, 1940. Mr. Sanford had just turned 22.
He wrote home to his foster mother, Mary Lou Sherrod, two weeks later.
"There's a new bunch of boys just come aboard, and one of them sleeps on a cot next to mine. He's just a kid. I heard him crying last night, so I got up and dressed and took him for a walk on the deck. The moon was really beautiful. He told me this was his first Christmas away from home. I told him a lot of others were in the same boat, but just hid their feelings so they would not make someone else feel bad. Then I changed the subject and talked about places I had been and things I had done, and soon he joined in, and I think when I went back to bed two hours later he was feeling better. At least he thanked me this morning… I am going to take him ashore with me Christmas Day for dinner."
The shipmate could have been any of the hundreds of Sailors and Marines on the Arizona who were "kids." They were teenagers who grew up during the Great Depression. Most came from small towns and rural farms and had never been far from home before they enlisted.
Though Mr. Sanford was only a bit older, he understood the importance of his job.
In a March 1, 1941 letter "At Sea Near Honolulu," he wrote, "I have the watch alone now, and it scares me a little. I have stood five four-hour watches alone but when I stop to realize that every time I go on watch alone I have the lives and safety of 1,500 men and officers in my hands, that is a lot of responsibility… There is plenty to worry about."
Over the next year Mr. Sanford wrote several times about the likelihood of war. His last letter, undated but written after Sept. 12, 1941, said: "It really seems like we will be at war very shortly now. I should be afraid, I guess, but somehow it does not seem to bother me in the least. I am at peace with the world, and if I should be killed, which is not likely, I have made up my mind not to think about it.
"When I hear the others talking about it and saying they wish they could see their folks and girlfriends before anything happens, I think back over the years of happiness past, and I know that things would be just the same if I were there again, so I am satisfied to have things as they are.
"If something should happen to me, I know that some day, somewhere, we will all meet again, so we will have to be content with that."
Mr. Sanford, a fireman third class, was killed in the Japanese attack on Pearl Harbor, Dec. 7, 1941.
His foster mother, who was also his cousin, offered selections of his letters for publication in the Birmingham News two years after his death. In her introduction she said he'd been a "typical boy, fun-loving, exuberantly healthy, friendly, careless and very reserved about showing his real feelings to anyone." The Navy "brought out all the best and finest in him," Miss Sherrod wrote, and made her feel closer to him than ever before.
Mr. Sanford was born Nov. 15, 1918 in Colbert County just shy of Alabama's northwest corner. His mother, Susan Steger Sanford, died two weeks later at age 44. His father, Robert M. Sanford, a worker at a metal rolling mill, was left with five children about 19 and younger.
Thomas soon went to live with an aunt, Mary Lou Steger Sherrod, and her family. One of her daughters, also named Mary Lou, was the woman known as his foster mother. They lived at Tuscumbia, 1920 population 3,855, which is the seat of Colbert County.
At Deshler High School, where Thomas graduated in 1937, the yearbook predicted he would one day own a pineapple farm in Florida.
A memorial service paid tribute to him in February 1942 at Tuscumbia's First Methodist Church, where Mr. Sanford had been a member. The local American Legion Post, No. 149, was named in his honor.
While many of his letters home were serious, it should be mentioned that he also described the beauty of the sea and the places he visited. In January 1941, in a letter datelined Long Beach, California, Mr. Sanford wrote: "Two ships are coming into port and we are firing a 10-gun salute for each. One is the U.S.S. Utah, a battleship, and the U.S.S. Relief, a hospital ship. The U.S.S. Relief is the only ship that carries women — all nurses. I can see them on the deck of the Relief. I think I will get sick and go over for treatment."
---
Sources: The Birmingham (Alabama) News; the St. Louis (Missouri) Post-Dispatch; The Muscle Shoals (Alabama) Advertiser; survey of Oakwood Cemetery in Tuscumbia, Alabama; Census; Deshler High School yearbook; Census; Navy muster rolls. Yearbook photograph. This profile was researched and written on behalf of the U.S.S. Arizona Mall Memorial at the University of Arizona.
NOTE: If you are a family member related to this crew member of the U.S.S. Arizona, or have additional information, pictures or documents to share about his life or service to our county please contact us through our
FAMILY MEMBER SUBMISSION FORM.