S1c Volmer Dowin White
Home /
S1c Volmer Dowin White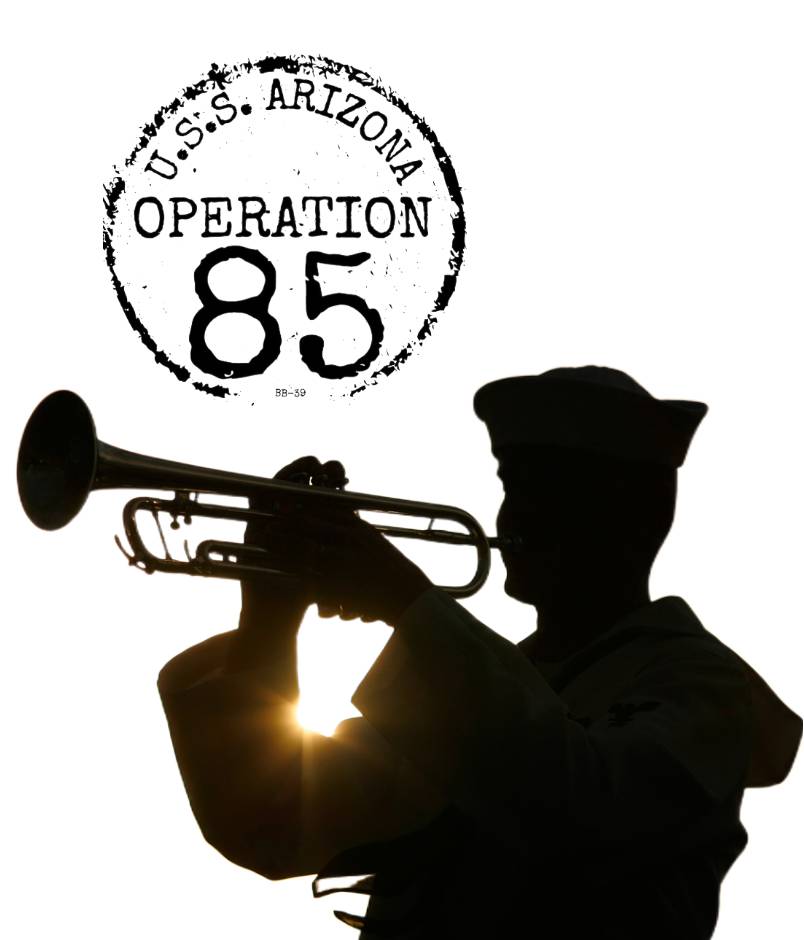 Rank:

Branch:

Home Town:

Date Of Birth:

Disposition:

Family DNA on File:
Volmer Dowin White was born March 11, 1920 in Walthall County, Mississippi 80 miles south of Jackson near Louisiana. His mother, Minnie Ballard White, was a homemaker, and his father, George White, a farmer.
His brother Edwin, who was younger by seven years, recalled that people didn't get much for Christmas during the Great Depression. But the school gave each student an apple and Volmer, known to the family as Vol, would bring his home for Edwin.
The spring 1940 Census said the White household included the parents, seven children, a grandmother and an elderly aunt and uncle. Vol was in his final year at Marion-Walthall High School. Three older sisters worked as seamstresses at a garment plant, each earning $480 for a full year's work in 1939 – about $9,300 in 2022 dollars.
Volmer enlisted in the Navy on July 30, 1940 at the suggestion of his older brother, George, who was already serving.
Mr. White is most likely the man identified only as Vol in several letters written by fellow sailor Ivan Joseph Huval. Mr. Huval lived in St. Tammany Parish, Louisiana, about 60 miles south. They enlisted a day apart in New Orleans. In a letter to his oldest sister dated July 15, 1941, Mr. Huval wrote, "Vol is getting along just fine and his personality still get the women, he and I really have fun when we go ashore." His letters describe their double dates and says they did golf, archery and swimming.
Volmer White was a seaman first class on the U.S.S. Arizona when he was killed in the Japanese attack on Pearl Harbor, Dec. 7, 1941.
At nearly the same time he died — morning in Hawaii, afternoon in Mississippi — his mother was awakened from a nap by a loud bang like none she'd ever heard before. And that same afternoon, Vol's dog, Scamp, died. "Wasn't a thing in the world wrong with him," brother Edwin told a reporter for the Jackson Clarion-Ledger years later. "He just up and died."
The White family wasn't officially notified of Volmer's death until Christmas Eve.
His body was not recovered, but his name is carved on his parents' gravemarker at the Darbun Mormon Cemetery in Walthall County.
George White ended up serving 21 years in the Navy. Edwin White served in the Army in Europe.
---
Sources: The Clarion-Ledger of Jackson, Mississippi; the Columbian-Progress of Columbia, Mississippi; The Meridian (Mississippi) Star; the Tylertown (Mississippi) Times; Hathorn Funeral Home of Columbia, Mississippi; Census; Navy muster roll; grave marker. This profile was researched and written on behalf of the U.S.S. Arizona Mall Memorial at the University of Arizona.
NOTE: If you are a family member related to this crew member of the U.S.S. Arizona, or have additional information, pictures or documents to share about his life or service to our county please contact us through our 
FAMILY MEMBER SUBMISSION FORM.