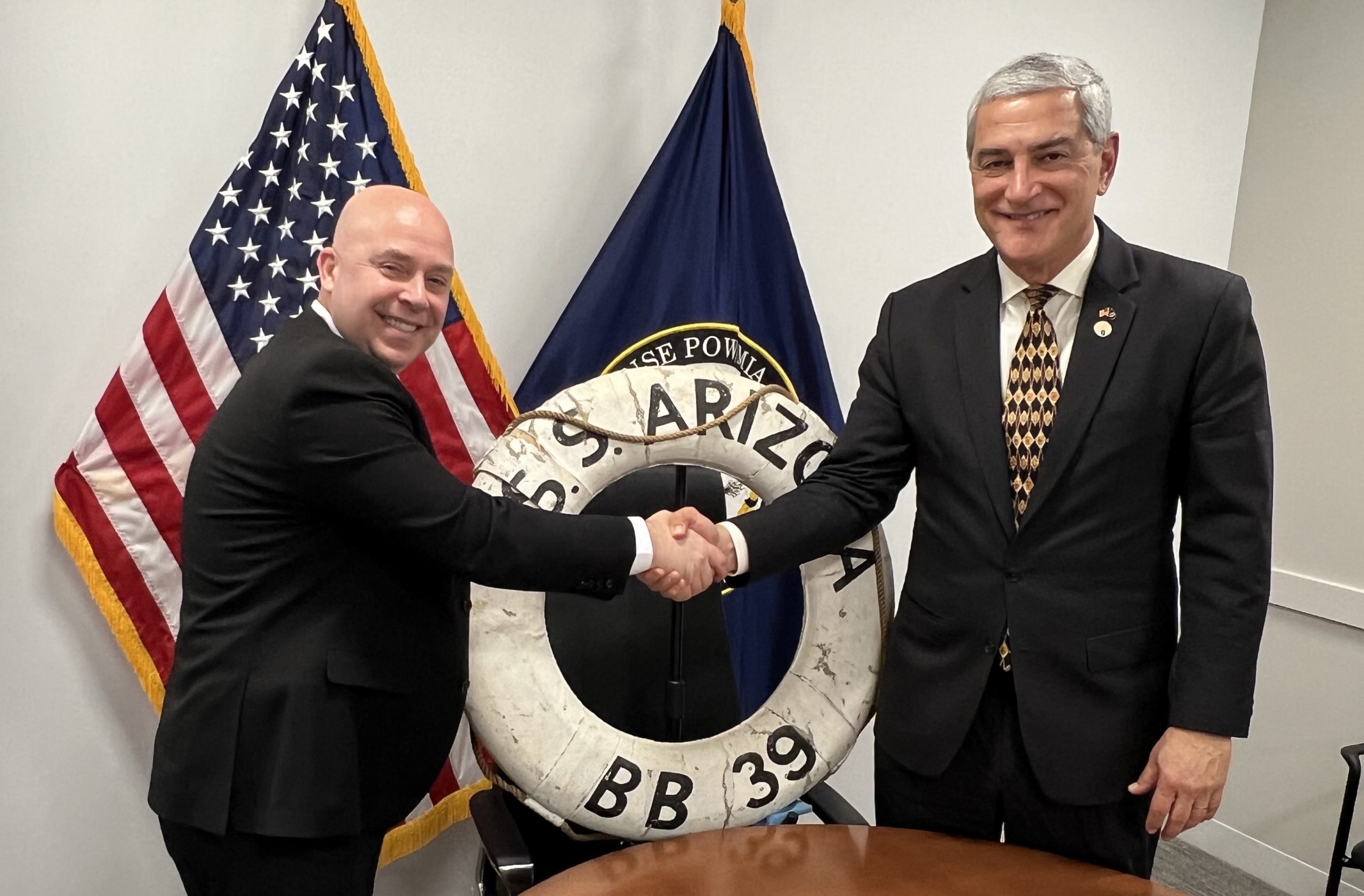 DPAA Director Commits to Keeping Discussions on U.S.S. Arizona On the Table
On Wednesday May 17, 2023, an original life ring from the U.S.S. Arizona set the stage for discussions between "Operation 85" and the Defense POW/MIA Accounting Agency. (DPAA)
For two hours Kevin Kline and DPAA Director Kelly K. McKeague discussed potential paths forward with over a dozen senior level government staff members from the DPAA, the Armed Forces Medical Examiner's System, the US Navy and the US Marine Corps casualty offices, and also several US Congressional Staff members that listened in and who are actively assisting in upcoming legislation to fund the U.S.S. Arizona unknowns. While Kline's goal is to eventually have the DPAA change the U.S.S. Arizona Unknowns to a "Working Priority" in the future, he was happy to walk away from this first meeting with what he considers several "Wins" for "Operation 85". Director McKeague did agree and commit to the following:
To keep an open dialog between organizations, and to continue to discuss potential paths forward and feasible solutions for identifying the Arizona unknowns.
To publicly acknowledge and support the work "Operation 85" and the family members are doing to find, locate and submit their DNA Family Reference Samples.
And that disinterment and identification of the 85 U.S.S. Arizona unknowns at the National Memorial Cemetery of the Pacific (the Punchbowl) would begin, once the 643 (60%) DNA Family Reference Samples have been acquired.
All parties unanimously affirmed that the U.S.S. Arizona and its memorial will remain undisturbed, serving as the eternal resting place for the missing crew. By identifying the 85 individuals who were removed from the ship, closure can be achieved, providing clarity on the final resting place of every crew member.