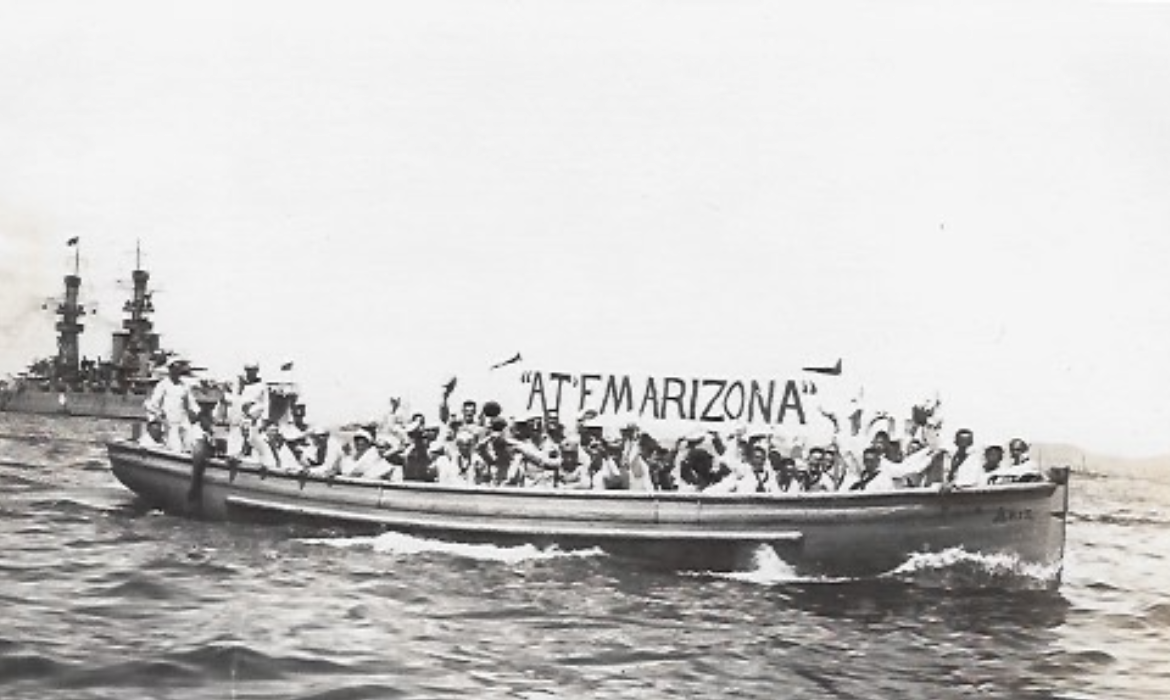 What is the "At 'Em Arizona"?

Remember the old phrase, "Up and At 'Em"? From Dictionary.com, "Get going, get busy, as in
Up and at 'em—there's a lot of work to be done
. This colloquial idiom, often uttered as a command, uses 
at 'em
 (for "at them") in the general sense of tackling a project, and not in reference to specific persons.
Well that phrase had a lot in common with the men aboard the U.S.S. Arizona.  It was their call.  "At 'Em Arizona" was the name of their monthly printed onboard ship newsletter.  "At 'Em" was also the name of their mascot dog aboard the ship.  Everywhere the Arizona went, you would hear the call At 'Em Arizona!  So we couldn't build a modern day website and not pay homage to the old newsletter aboard the ship.  That's why our Blog and News page is called the "At 'Em Arizona".  We have used the original header to the newsletter to bring back that nostalgic feeling from when the ship sailed the seas and defended our nation.
The monthly on board USS Arizona Newsletter: "At 'Em Arizona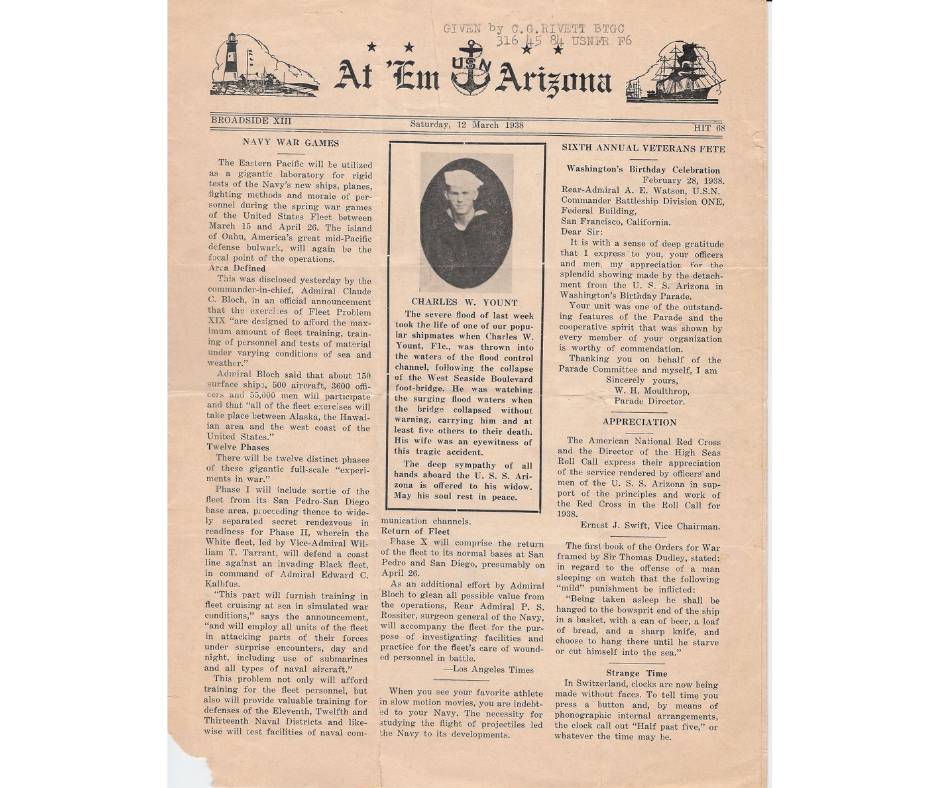 Above is a copy of the Saturday March 12, 1938 edition of the bulletin.  This news page delivered information about world events, things happening back home, sports, entertainment and interesting stories.   It also updated the crew on events, upcoming port of calls and sporting events that the Arizona sailors were involved with.  Feel free to download the PDF copy of this edition below and enjoy reading the old news.