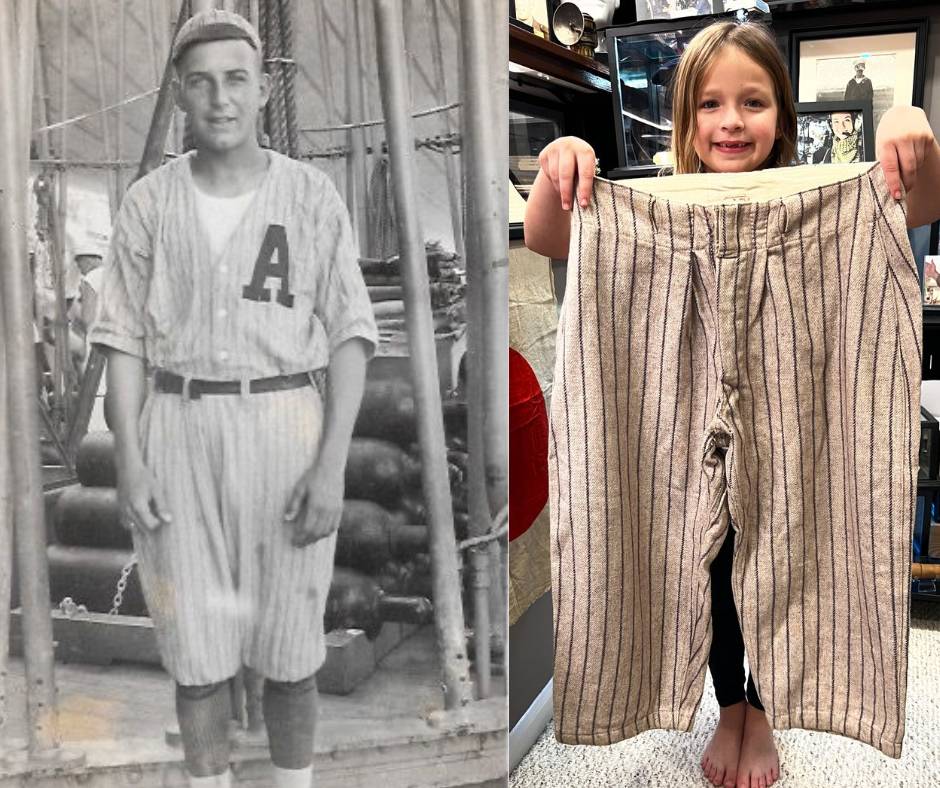 U.S.S. Arizona….Play Ball !!!

Baseball on the U.S.S. Arizona
The U.S.S. Arizona had a baseball team on board made up of navy sailors and crew.  Occasionally this team would play against professional sports teams and college teams while the ship was in different ports.  The KFT American History Museum received into it's U.S.S. Arizona collection, two original photos. One of the entire team and another of an unknown player. Both taken aboard the ship we believe sometime in the late 1920's.
The U.S.S. Arizona, like many Navy ships, had their own baseball team. On December 7, 1941, the Navy at Pearl Harbor planned to hold its baseball championships, involving teams from the battleship USS Arizona (BB 39) and the carrier USS Enterprise (CV 6). Enterprise's return to port had been pushed back, delaying the ballgame. It would never be played.
Pictured above on the deck of the U.S.S. Arizona, is an unnamed sailor wearing the teams baseball uniform circa 1925. What's really rare and special, to the right is Sarah Kline, the great great niece of GM2c Robert Kline, holding what is believed to be a pair of 1920's baseball uniform pants from the U.S.S. Arizona.  These pants are made of very heavy wool and must have been hot to wear on a summer day. A special piece that has lasted over 100 years. We're happy that it survived, and extremely lucky to have it in our collection.